Our Salon Treatments
Beauty Treatments
In general we all like to present ourselves in the best possible way. Looking well groomed speaks volumes. Let us take care of the necessities for you!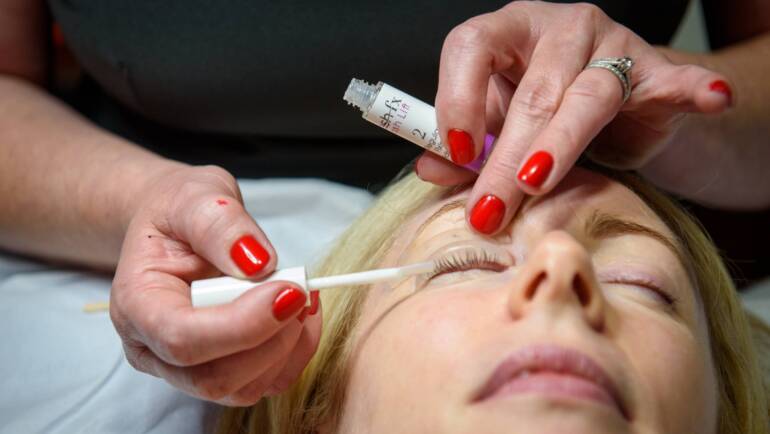 Salon Treatments
Eye Treatments
For now, our eyes are all that everyone sees over our masks! We have a range of treatments to choose from as you enhance your brow and lashes and the look that's right for you!
Salon Treatments
Hair Removal
Whether it is the removal of body hair or facial hair, Reflections Beauty & Wellbeing has earned a reputation as the go-to salon for hair removal, bleaching and electrolysis.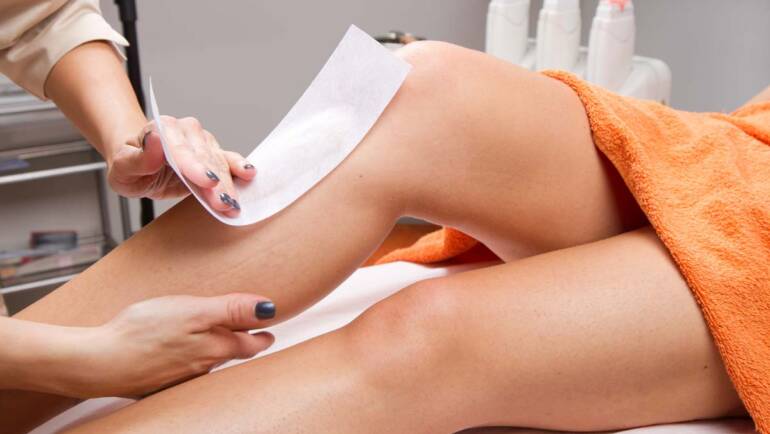 Hair Removal
Price List
Epil Pro Removes unwanted hair progressively. A painless alternative to electrolysis, no needle, no burning, pigmentation or scaring.
Electrolysis has proven to be the most successful treatment for hair removal. Apulis is an Advanced Electrolysis System – the most powerful and up to date in the world. From years of experience, the results are visible within 6 months with permanent removal within 18 months once you follow the specific programme set out for your own individual needs and have your treatment while your hair is in the Anagen Phase. All types of hair from the lightest vellus to the strongest terminal hair can be treated, plus all colours of hair including blonde, red and darker colours.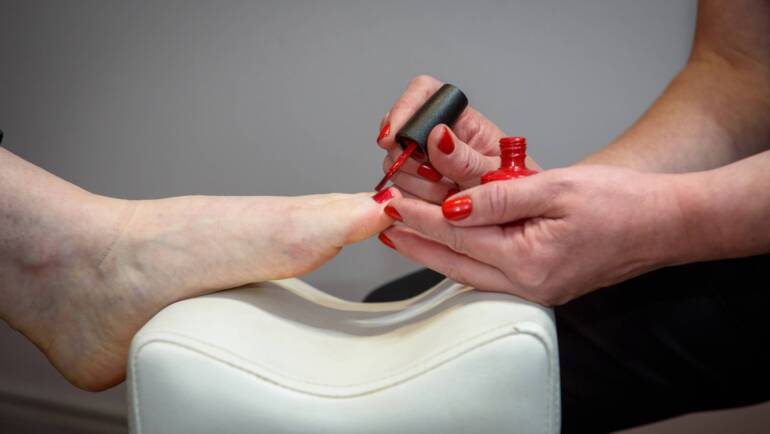 Salon Treatments
Hands & Feet
Thai Manicure & Pedicure is a fusion of far eastern massage techniques & philosophies inspired by eastern traditions & rituals. It offers 100% experience of traditional manicure/pedicure combined with a restoration & relaxation treatment.
Salon Treatments
Podiatry
Estetik Podiatry Foot Care
This specialist foot care treatment treats most foot problems and conditions, from ingrowing toenails, fungal toenail infections, calluses, hard skin/cracked heels, warts, corns, athletes foot, verrucas etc.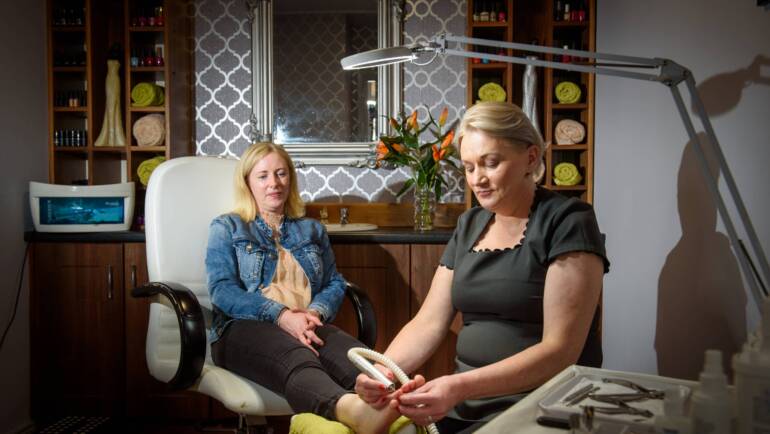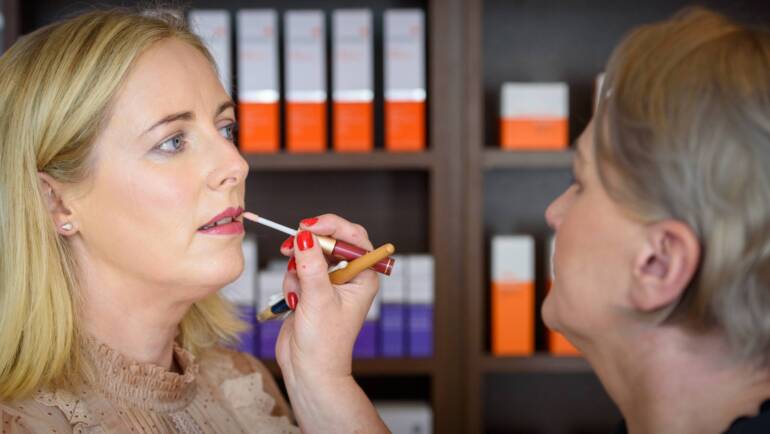 Salon Treatments
Make Up
Jane Iredale - The Skin Care Makeup.
Micronised mineral based Makeup range, designed to help skin reach its optimum health while enhancing natural beauty.
Salon Treatments
Tanning Treatments
Beautifully bronzed skin any time of the year… who could say no to that! Give yourself that summer feeling and healthy glow with a smooth expertly applied spray or rubbed on tan at Reflections Beauty & Wellbeing.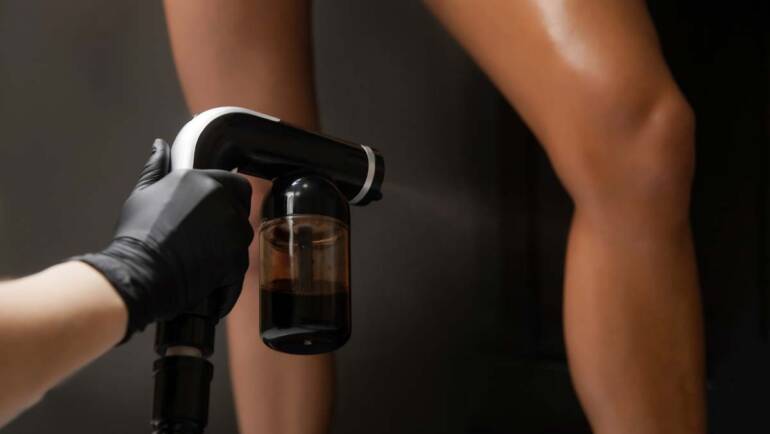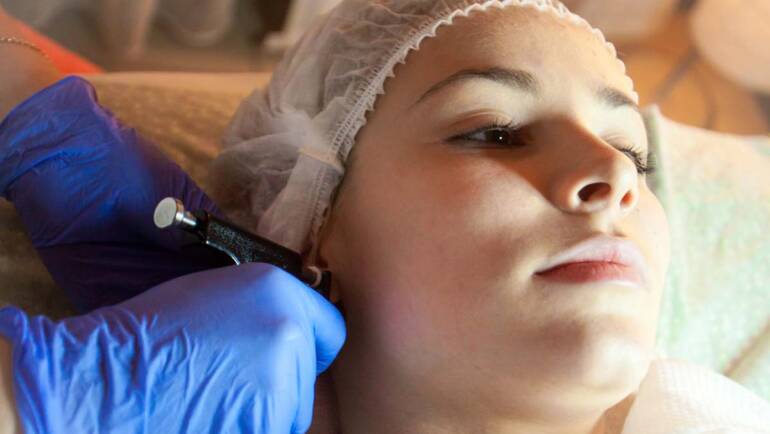 Salon Treatments
Piercing
Earings are the perfect accessory all year round whether it's a casual or formal occasion for little and big people alike. For male & female piercing that you can trust, call Reflections Beauty & Wellbeing.
Form for
free consultation
If there is any advice that you think we can assist you with, we offer a Free Consultation Service.
We invite you to contact us directly for a confidential and complimentary consultation.
Regards, Liz.